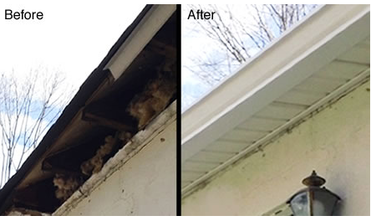 Damaged or clogged rain gutters can create major problems.
Let our professionals help you with all your gutter needs:
Broken or leaking rain gutters
Gutters damaged by trees or animals
Missing or loose hangers
Broken or crushed downspouts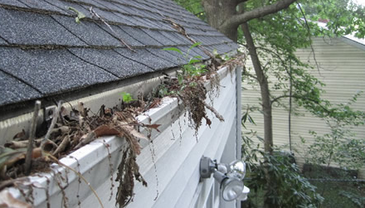 We will keep your gutters clean and working properly.
Debris will build up inside your rain gutters, creating blockages that prevent runoff. The rain gutters will no longer channel the water to the downspouts and away from the foundation of your building. Rain will overflow the sides of the rain gutters, spilling near the foundation, which can cause water damage to your home.

This debris can become unsightly and allow for plant growth. As it continues to accumulate, the added weight will pull the rain gutter away from your roof.

You don't have to risk climbing a ladder to clean your rain gutters; let our experts do the work for you. We will clean your rain gutters and restore their appearance and function so you don't have to.
CALL US TODAY
469.995.9909